Two 20-year-olds arrested after breaking into Salisbury home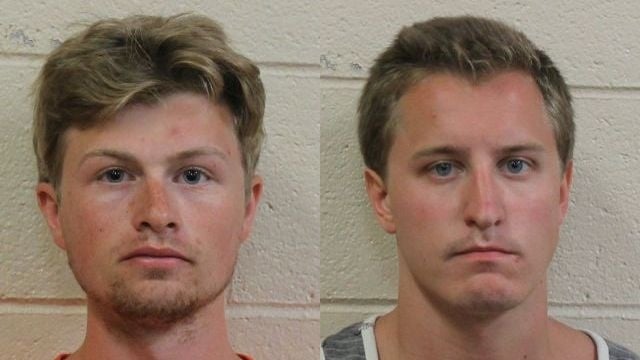 On Saturday evening, a deputy reportedly responded to reports of a burglary in Salisbury.
Around 7:20 PM, officials say a deputy responded to South Division Street due to the report of a robbery. Upon arrival, the deputy apparently met with a property owner who said that he observed two men, later identified as Jonah Ramney and Zachary Summers, both 20, climbing out of a window in a house he owns.
According to the report, the property owner saw that Ramney and Summers were both carrying backpacks as they walked away from the house, and the property owner attempted to confront Ramney and Summers who proceeded to run away.
Officials say the property owner returned to the home and saw that a window had been broken and his camera was in the yard. After further investigating,officials apparently found more property of the owner missing.
Officials reportedly were able to find Ramney and Summers in a nearby apartment complex and placed both men under arrest.
The deputy says they  transported both Ramney and Summers to the Detention Center where they were processed and taken in front of the District Court Commissioner.
Following an initial appearance, both were detained in the Detention Center by the Commissioner in lieu of $10,000 bond and reportedly charged with burglary second degree, theft, and malicious destruction of property.