Sept. 6 – National Preparedness Month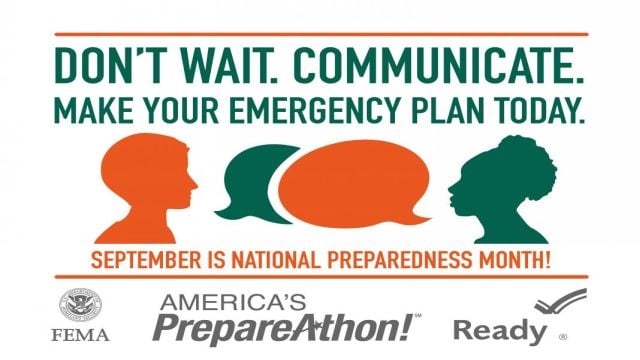 September is National Preparedness Month and this year the theme is "Don't Wait, Communicate. Make Your Plan Today.
The Wicomico County Department of Emergency Services sharing preparedness information. One of the department's main goals is to inform the public of emergency preparedness actions they should be taking.
September would be a great month to do this during National Preparedness Month as well this is usually when the Eastern Shore seems to have the most hurricane activity