Sens. Mikulski and Cardin announce federal funds to restore Chesapeake Bay oyster population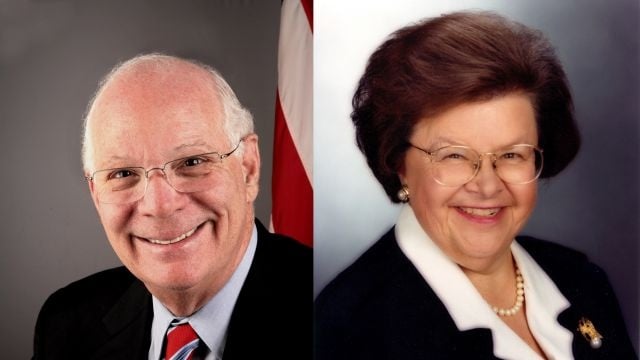 U.S. Senators Barbara A. Mikulski and Ben Cardin announced on Tuesday that the U.S. Department of Commerce's National Oceanic and Atmospheric Administration has awarded $800,000 to the Maryland Department of Natural Resources to help restore the Chesapeake Bay's oyster population.
"The Chesapeake Bay is part of who we are as Marylanders – it is part of our heritage and part of our culture – and it's our greatest natural resource. This funding is a federal investment in the lives and livelihoods that depend on the Bay," said Senator Mikulski, Vice Chairwoman of the Appropriations Subcommittee on Commerce, Justice and Science, which funds NOAA. "I will keep fighting to make sure the Bay and our Eastern Shore communities are priorities when it comes to the federal checkbook."
"The health of Maryland's oyster population is critical to the Chesapeake Bay and our natural environment. We know that oyster restoration efforts work and this new funding will allow for continued progress," said Senator Cardin, a senior member of the Environment and Public Works Committee and author of legislation to reduce pollution and improve the health of the Chesapeake Bay. "This funding also provides for the continuation of the ongoing monitoring efforts that have allowed us to clearly document the tremendous population gains notched by habitat restoration projects in Maryland's oyster sanctuaries, where federal, state and local partners have worked together to deliver some of the world's most successful recovery efforts."
The DNR will reportedly use these federal dollars to produce and plant 1.5 billion hatchery seeds in three years and applying consistent monitoring protocols to evaluate project performance. The State of Maryland and its partners say they are undertaking a synchronized oyster recovery effort. This project continues implementation of the bay wide strategy to restore oysters, as identified in Executive Order 13508 strategy to implement President Obama's 2009 Chesapeake Bay Executive Order.