Salisbury Zoo now home to ocelot kitten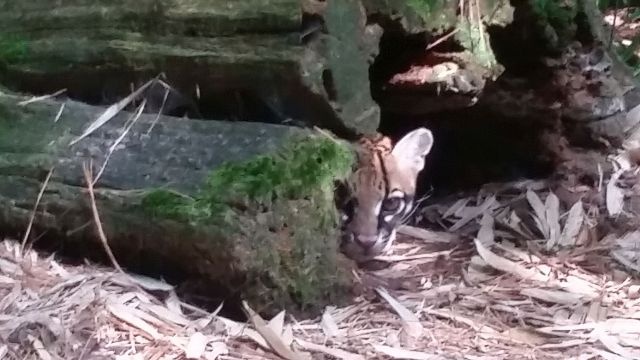 (AP) – Maryland's Salisbury Zoo says it has a new resident: a female ocelot kitten.
Ocelots are small, wild cats that live in Mexico and Central and South America.
 
The ocelot kitten named Anahi that is now at the zoo is a little over a year old and was born at The Greenville Zoo in South Carolina.
 
The zoo previously had a male ocelot named Ozzie. The almost 17-year-old died this past winter.
 
The Salisbury Zoo says it hopes to get a male ocelot in the future to pair with Anahi.