Ocean City hosts 11th Annual Sea Glass Festival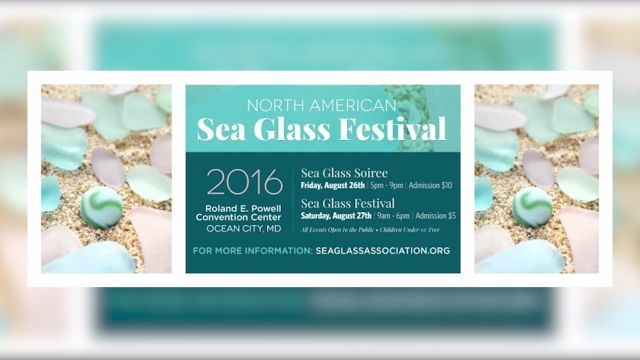 In Ocean City, the 11th Annual North American Sea Glass Festival is being held at the Convention Center this weekend.
The event is open to the public both days is sponsored by the North American Sea Glass Association, or known as NASGA
A vendor told 47 ABC that 90% of sea glass comes from old bottles from the ocean floor. 
We're told that much of the of the glass displayed this weekend dates all the way back to the 1800's. 
Now over 50 sea glass artisans, craftsmen, photographers, and authors will be at the convention center for the event.
Guests can even enter their best piece of sea glass for the opportunity to win prizes in 11 categories with the chance to win a grand prize of $500.
"The winning piece," says NASGA President Kim Hannon, "will be judged by several sea glass experts for rarity, color, shape and unique qualities."