Hit-and-run with moped and SUV under investigation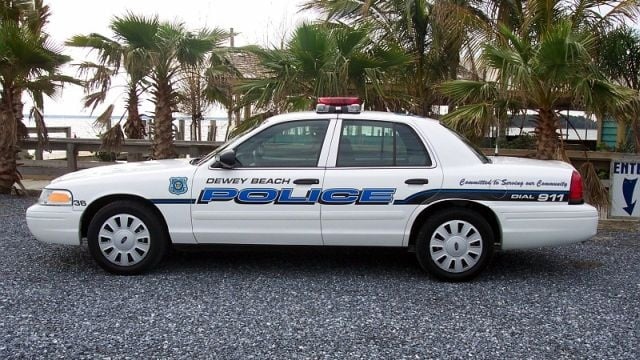 On Thursday in the early morning, the Dewey Beach Police Department says they responded to a hit-and-run collision on Coastal Highway.
This incident reportedly happened around 1 AM in the area of Clayton street, and involved a moped and an SUV.
According to the report, the moped was carrying two men, one 29-years-old from Lewes and one 28-years-old from Dover, and they were going northbound on Coastal Highway in the outside lane.
Officials say that surveillance video taken at the scene showed a dark SUV hitting the back of the moped. The men on the moped apparently were thrown off, and the moped was run over while the SUV kept driving and didn't come back.
Both the driver and the passenger of the moped were reportedly taken to Beebe Medical Center for their injuries, and the driver was later released with minor injuries. According to the report, the passenger was transferred to the Christiana Medical Center where he is apparently being treated for a head injury.  Officials say he is listed in serious condition.
If anyone has any information regarding this incident please contact the Dewey Beach Police Department at 302-227-1110 or Delaware Crime Stoppers at 800-TIP-3333.