Delmar teen found 'not guilty' of 1st degree murder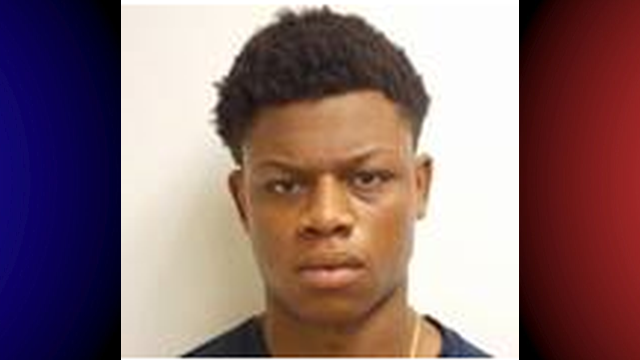 Following eight hours of deliberation Thursday, a jury found 19-year-old Ky'Shir Connally not guilty of first degree murder for the death of 17-year-old Rakim Russell.
Connally was found guilty on 10 out of 14 charges, including second degree murder and first degree assault.
He was arrested in August 2015, days after police say Russell was shot and killed in the parking lot of the America's Best Value Inn. This was shortly after Russell reportedly left the same party that Connally had been at earlier that night.
Police say Connally, 20-year-old Larry Ennis, 19-year-old Jarrett Stokes, and the driver of a car who testified in court this week had returned to the party.
The state had it made clear during opening statements Tuesday that Connally was not the shooter. The convicted shooter, identified as Stokes, has already been convicted and sentenced.
They argued that Connally was still responsible for Russell's death, because he [Connally] and Ennis had gotten into an argument at the party which prompted a phone call to Stokes. The group had reportedly met Stokes at an IHOP, where the driver testified he [Stokes] got into the car with a gun.
An investigation revealed Stokes surveyed the crowd of about 200 individuals before shooting four rounds. One round struck and killed Russell, who authorities say was not believed to be the intended target.
Kristen Schultz, a prosecutor with the Wicomico County State's Attorney's Office, told the jury during closing arguments Thursday this was not a case of Connally being at the "wrong place, wrong time." According to Schultz, the only person who was at the "wrong place, wrong time" was Russell.
The main argument from Connally's attorney, Scott Collins, during the trial was that it had already been established that his client was not the shooter. According to Collins, it was not a crime for Connally to be at the scene.
During testimonies Wednesday, the driver described Connally's demeanor in the car as "quiet" while he was in the backseat.
Collins told the jury during closing arguments "mere presence is not enough…you have to act." in order to truly find his client guilty of murder.
He tells 47ABC, the verdict means his client will not face life in prison upon sentencing.
Schultz says the state is "happy" with the decision.
A sentencing date has been set for October 20.