Delaware sends second wildfire crew to Great Basin region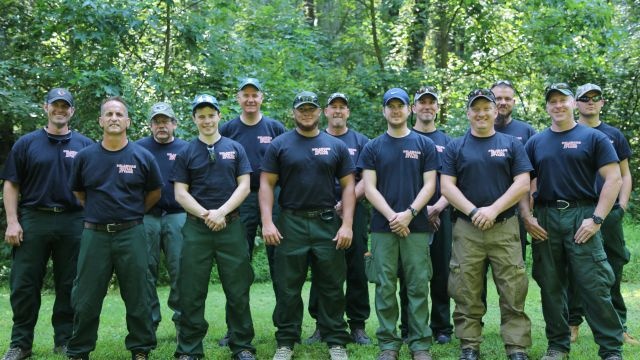 Responding to a spike in wildfire activity in the west that has increased National Fire Preparedness Level to a 4 on a 5-point scale, Delaware is joining forces with neighboring Mid-Atlantic states to battle fires for the Great Basin Geographic Area Coordination Center.
Delaware has dispatched five crews with a total of 100  firefighters. The crews departed Harrisburg, PA today and are flying to Salt Lake City, Utah to be positioned for eventual assignments in neighboring states.
This is the second crew that Delaware has sent out this summer.
The first group of dispatched firefighters were sent to Colorado on July 25, 2016. They battled the 492-acre Milk Fire in Colorado and the 1,287-acre Tokewanna Fire in Wyoming. They finished up on the 12,276-acre Whit Fire, east of Yellowstone National Park in Wyoming.
For more information or updates on the Delaware crew, follow @DelWildfire or @DelForestService on Facebook.