Dagsboro Man reportedly charged in Oceanview burglary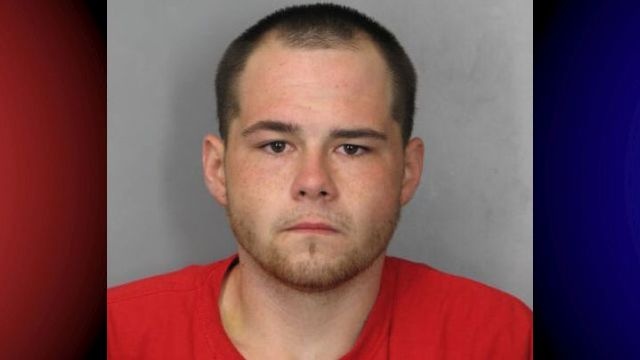 Troopers say they have arrested a suspect in connection with a burglary after the Ocean View police department conducted a traffic stop.
According to officials, troopers were called after a commercial burglary alarm went off at the Bethany Bay Homeowner's Association Clubhouse on Clubhouse Lane in Oceanview, just before 2AM Monday morning. Troopers say when they arrived, they found an outside sliding glass door broken.  A damaged computer was reportedly found when troopers came to the scene.
Oceanview police say while they were waiting for a building manager, they conducted a traffic stop on a Silver Volkswagen Passat near Central Avenue and Woodland Avenue for traffic violations. The officer reportedly saw some cuts on the guy's body and saw that he had a hammer, pry bar, and some gloves. Once the building manager came to the clubhouse, they all reportedly watched video surveillance and matched the suspect's description with the car leaving the scene of the burglary, police say they also found out that the suspect stole a lock box containing cash before he left.
Troopers say 24-year-old Joshua Hunter, of Dagsboro was arrested without incident and taken to Troop 4. Hunter was reported to be held on $3,250 bond for charges of 3rd Burglary, Possession of Burglary Tools, Theft over $1500 and Criminal Mischief.