Cruelty at Tyson chicken farms prompts firings, change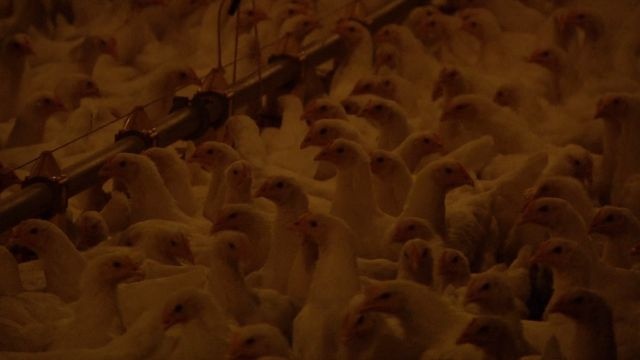 (AP) – An animal rights group has released an undercover video that shows Tyson Foods workers abusing and improperly killing chickens at various breeding facilities in Virginia.
The video prompted the Arkansas firm to announce Thursday that it fired the workers for failing to follow company policies and would "aggressively re-emphasize" its animal welfare protocols to current workers. The company also said it would end a practice that involves inserting plastic into chickens' beaks to control how much they eat.
 
The Washington, D.C., based group Compassion Over Killing released the video, which is the latest to expose harmful treatment of animals in the poultry industry. Executive Director Erica Meier says animal cruelty remains a "standard practice" despite recent changes that include phasing out antibiotics and adding windows to poultry houses.