Burglary suspects arrested in Caroline County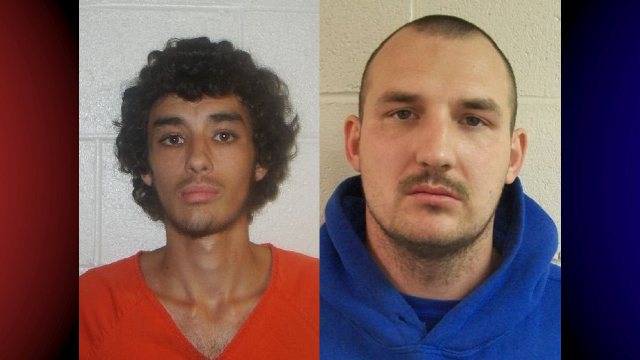 Members of the Caroline County Sheriff's Office say they have arrested William Moore, 34 and Brandon Lee Bradley, 18, along with a juvenile suspect, following a burglary on Friday.
Police responded to a residential alarm near Martinak State Park around noon Friday. Denton Police say upon arrival, a door of the residence to be open and the inside light was left on. Once Caroline County Sheriff's deputies arrived, they reportedly saw three suspects fleeing the property.
The juvenile was arrested at the scene, and Moore and Bradley reportedly fled into the woods and Camp Mardela, which is a church camp that runs summer camps for youth.
At this point, more authorities, including Maryland State Police Aviation, were called to search for the suspects, and the public, campgoers included, were made aware of the situation at hand. A bloodhound with the Dorchester County Sheriff's Office was the first to pick up a scent, police say.
The suspects were taken into police custody once they were located by the K-9 unit.
The subsequent investigation reportedly linked the three suspects with eight burglaries in Caroline County.
Moore and Bradley were charged and held at the Caroline County Detention Center. The juvenile was reportedly held at a juvenile detention center in Salisbury.