Aug. 15 – SU New Student Reader Book And Lecture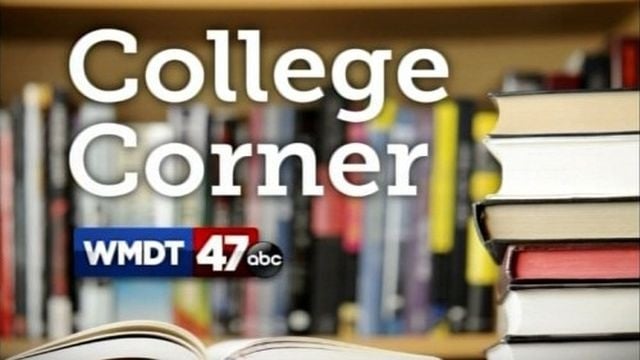 When Clarkston, GA, was designated as a refugee settlement center in the 1990s, the sudden population influx breathed new life into the fading town, which struggled to accommodate its newest residents.
The refugees struggled, as well. Clarkston became the first American home for refugees from varying backgrounds and cultures fleeing from war zones around the world, including Liberia, Sudan and Iraq. Their one commonality: soccer.
Seeking to pull together the refugees and the town, Luma Mufleh, an American-educated Jordanian woman, formed a youth soccer team, immediately inheriting "a family of 120" children and their relatives.
Sports journalist Warren St. John told the inspiring true story of the team and its unforgettable first season in the 2009 national bestseller Outcasts United: An American Town, a Refugee Team and One Woman's Quest to Make a Difference. The book recently was named Salisbury University's 2016 New Student Reader.
A public discussion and book signing with St. John is 7 p.m. Thursday, August 25, in Perdue Hall's Bennett Family Auditorium. Those planning to attend are encouraged to read the book in advance. Admission is free and the public is invited.
The next day, the author meets with new students at SU and keynotes the University's annual Fall Convocation, traditionally the first on-campus academic experience for incoming freshmen. Admission to Convocation is by invitation only.
St. John has made a name for himself in sports journalism as a reporter for The New York Times, New York Observer and Slate. In addition to Outcasts United, he is the author of the bestseller Rammer Jammer Yellow Hammer, an inside look at the fandom surrounding the University of Alabama Crimson Tide football team.
The Washington Post has called Outcasts United "extraordinary … an uplifting tale celebrating the most old-fashioned of virtues: hard work, self-discipline [and] regard for others." The Boston Globe has hailed it as "inspiring." The Times of London called it "Remarkable … a marvelous story, all the more moving for being written straight by a talented reporter."
Founded in 2005, SU's New Student Reader Program is designed to orient new students to the academic community by sharing a common reading experience with classmates, faculty, staff and upperclassmen who serve as orientation team peer leaders.
For more information, call 410-543-6030 or visit the SU website at www.salisbury.edu.