A joint venture has officially bought Ocean Downs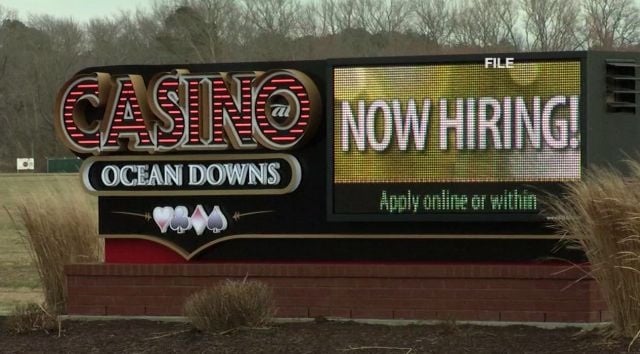 It has been confirmed by Unite Here President, Roxie Herbekian, that Churchill Downs Inc. and Saratoga Casino Holdings LLC bought Ocean Downs.
It is reported that the Union contract says with any sale, the current owner has to secure from the new owner, the workers job safety.
Herbekian says they do have security for workers in place.
A meeting will take place in the next couple weeks with the new company and Unite Here.
President of Ocean Enterprise , William M. Rickman made a statement about the new purchase.
Rickman's statement can be found here:
"We have absolutely enjoyed the opportunity to build a wonderful gaming facility at Ocean Downs, enhance the state horse racing industry and support the people of our community and the state of Maryland with jobs and additional tax revenue for past 16 years.  This was a great opportunity to continue what we have started and turn Ocean Downs over to two organizations with worldwide reputations for excellence in gaming and horse racing. We feel very confident that the future of Ocean Downs couldn't be in better hands. I will be working with them closely over the coming years to make sure this is a success."