Water heater reportedly starts fire in Salisbury home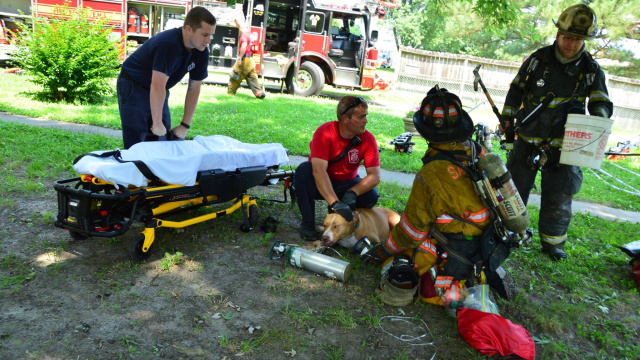 A family dog is reportedly recovering, after a water heater apparently started a fire in their family home, Friday morning.
According to the report, around 11 AM, a person walking by the Log Cabin Road home of Flora Vickers, noticed flames, and called it in. Vickers lives in a one story, wood frame, single family home.
Officials say that 30 firefighters from the Salisbury Fire Department were on scene, and worked to put out the flames, in about 15 minutes. The Maryland Office of the State Fire Marshal's stated that the cause of the blaze was accidental, coming from a water heater in the laundry room.
Vickers' family reportedly suffered a loss of about $15,000 structurally, and $5,000 as far as contents in the home. The Fire Marshal's Office says there were smoke alarms in the home, but it is unknown whether they were activated at the time of the blaze.
Officials say that no one was injured in the fire, however an unresponsive dog was found inside the house, but was able to be revived and transported to an animal hospital. The family is now reportedly displaced, but is being helped by the Red Cross at this time.