UPDATE: DSP Investigating Dover area armed robbery, surveillance photos now released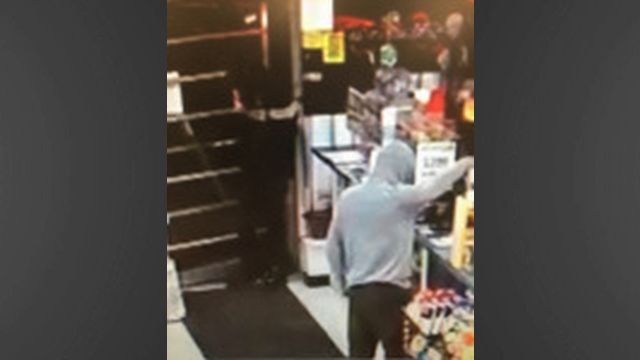 Delaware State Police say they are investigating an armed robbery that happened at a Dover area liquor store late Saturday night.
Police say just before 11PM Saturday night, two men went into the Village Package Store on Governors Avenue in Dover. One of the men reportedly showed a gun and approached the male clerk where the suspect demanded cash. Once the clerk did what the suspect told him to and handed over money, the two suspects took multiple bottles of alcohol that were on display before leaving the store. There were no injuries.
Police describe the first suspect as an armed man who was last seen wearing a grey sweatshirt and blue jeans. The second suspect was reportedly last seen wearing a black hooded sweatshirt, and dark colored jeans.
The investigation is reportedly ongoing, and police say there is no further physical or clothing description available at this time.
If anyone has any information on the crime, they are asked to call Detective Ryan White at 302-698-8429. People can also call Delaware Crime Stoppers at 1-800-TIP-3333, or visit the Crime Stoppers website. Furthermore, people can send an anonymous tip by text to 274637 (CRIMES) using the keyword "DSP."