Two Salisbury seafood restaurants cited for undersized crabs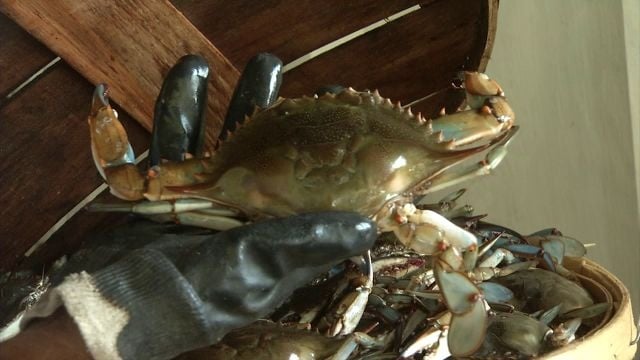 Two seafood stores in Salisbury, have been cited, after investigators say they found undersized crabs in their inventory.
Maryland Natural Resource Police say Officers cited 47-year-old John Crockett, of Skipjack's Seafood on Old Ocean City Road. Crockett was reportedly given 13 citations, after Officers say they found 294 undersized crabs in his inventory, during an inspection.
At Fat Boy's Seafood, also on Old Ocean City Road, Investigators say they found 13 undersized crabs, and gave the owner, 56-year-old Bobby Lee Leath, one citation. Officers say the crabs were later returned to state waters.
Crockett and Leath are scheduled to appear in Wicomico County District Court on September 6. If found guilty of all charges, Officials say Crockett could be fined a total of $5,300, and Leath could be fined $350.