Suspect Identified in Dover police-involved shooting incident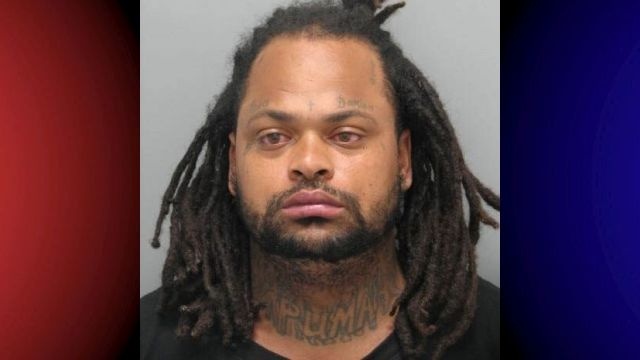 Delaware State Police say they are investigating a shooting incident that took place at the Alder Park Apartments in Dover Sunday night.
According to authorities, Sunday night after 8PM, troopers were called to the "G" building on Webbs Lane for a person with a gun. When the trooper arrived, they reportedly found a suspect who resembled a description given by a caller. Police say the suspect was found between the "G" and "H" buildings standing with another man. When the trooper tried to approach the two, both of the men reportedly ran away. When the trooper chased them, the two men split up, and the trooper began to follow the man who allegedly had a gun. The armed man turned around and reportedly fired at the trooper, which resulted in the trooper firing back. After the chase, the suspect, 30-year-old Aaron Purnell of Harrington, was reportedly arrested by the trooper and taken into custody without further incident and was uninjured. A 9mm handgun was reportedly found where Purnell was arrested.
Purnell was taken back to Troop three where he was charged with three counts of Possession of a Firearm during the Commission of a Felony, Possession of a Firearm by a Person Prohibited, Aggravated Menacing, Reckless Endangering, and Resisting Arrest with Force.  
Purnell was reportedly arraigned and is being held on $96,000.00 cash bond.
The  trooper involved in this incident is 38-years-old, and has been a Delaware State Police employee for 14 years. He is assigned to Troop 3 patrol in Camden, DE. He has reportedly been placed on administrative leave by Divisional Policy for the outcome of the investigation.  The trooper reportedly did not have any injuries.
Delaware State Police say the DSP Homicide Unit Detectives responded to the scene and are managing the investigation. Police say this is an active and ongoing investigation. Detectives are reportedly continuing their investigation, interviewing people and gathering evidence to figure out why this incident happened.
If anyone may have witnessed this incident, they are asked to call Sergeant D. Weaver at 302-741-2728. People can also give information by calling Delaware Crime Stoppers at 1-800-TIP-3333, via the Delaware Crime Stoppers website, or by sending an anonymous tip by text to 274637 (CRIMES) using the keyword "DSP."