Small plane crashes into Laurel corn field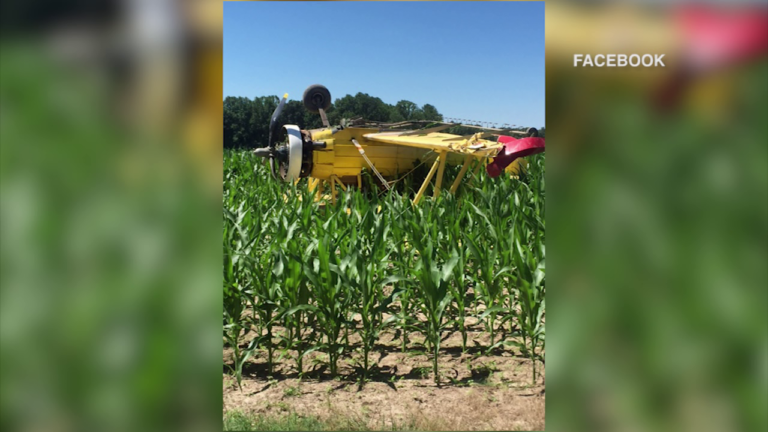 A small plane made an emergency crash landing in a Laurel corn field after an engine on the Crop Duster plane apparently failed. Investigators say around 10:30 Saturday morning, a 39 year old man identified as Justin Hoffman of Middletown was spraying watermelon fields in the area of East Trap Pond Road and Johnson Road in Laurel.
Delaware State Police say after making a spray run the engine lost power, forcing Hoffman to make an emergency landing in an adjacent field.  However officials say the soft soil in the field gave way to the planes nose, which dug into the ground causing the plane to roll upside down. 
Police say Hoffman was able to walk away from the crash with only minor injuries.  The investigation has been turned over to the FAA.