Maciarello sworn in as Wicomio County Circuit Court judge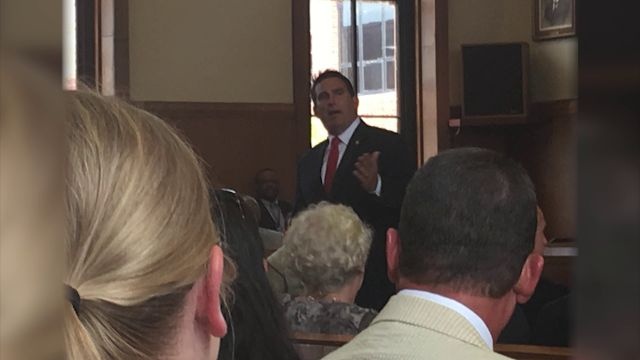 Wicomico County's newest circuit court judge, Matt Maciarello was officially sworn in Friday.
47 ABC was there for the ceremony in which Maciarello accepted his judge's robe from his wife Sarah.
Maciarello thanked his family, his colleagues,  as well as the community for their continuous support while he served as the county's states attorney. 
He also thanked Gov. Larry Hogan for having faith in him to serve as a circuit court judge.
47 ABC spoke with the former Wicomico County State's Attorney when he first found out the governor had appointed him back in June.
"I definitely realize that there is a lot of effort that you have to put into it so  I'm going into it with the mindset that I'm just going to have to work very hard just like I made the transition from civil practitioner defense attorney,  to prosecutor," Maciarello said.
With Maciarello officially in his new job deputy state's attorney Ella Disharoon  will serve as interim state's attorney. 
Disharoon said she learned a lot under Matt's tutelage.  
"What I've learned from Matt is how to see the needs of the community and go out into the community and understand their problems and just keep touch with individuals because even though you can't solve their problems listening to them helps," Disharoon said.
Disharoon joined the Wicomico County state's attorney's office  in 2004.
She was appointed deputy state's attorney in 2011.