Gallery in Rehoboth Beach to feature local artist's exhibition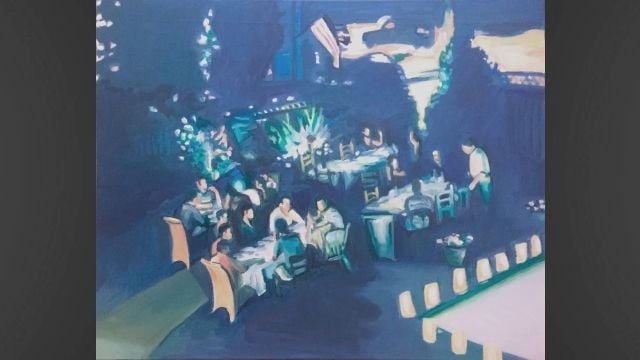 Gallery 50 Art and Frame Shop in Rehoboth Beach will be featuring the latest pieces by up-and-coming artist, Alden Leonard, beginning Saturday, July 23.
Known for his pastoral oil paintings and charming seascapes, Leonard has previously been featured in shows in Washington and the Philip Morton Gallery. He will be returning to Rehoboth to present a variety of formats in his exhibition, "Out of Reach."
Leonard said that in this particular exhibition, he incorporated colors from his life, from social media and from the common experience to compose images open to the audience's interpretation.
A current resident of Washington, DC, Leonard utilized a number of formats and forms in his work, including pen tip, brush stroke and faded oils to present bright images and sketches.
The Gallery will display Leonard's work from July 23 to August 9, with an opening reception to meet Alden on Saturday, July 23 5:30 to 8:30 PM.
For a preview of Alden's "Out of Reach" exhibition, visit the gallery's website or call 302-227-20150.
Gallery 50 is located at 50 Wilmington Avenue in downtown Rehoboth Beach.