Friday morning crash in OC involving bus investigated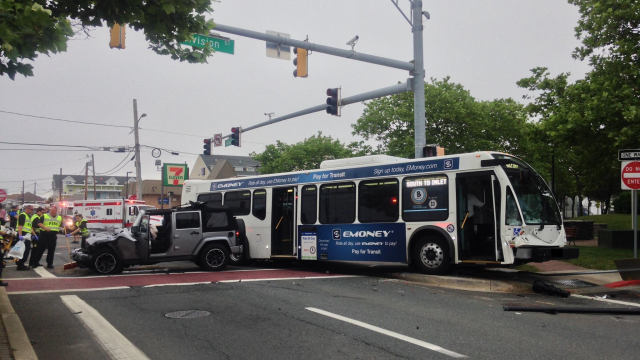 Ocean City Fire Department officials say they responded to a crash around 7:18 a.m. Friday. The incident, involving a Jeep Wrangler and an Ocean City municipal bus reportedly happened on Philadelphia Avenue at the foot of the Route 50 Bridge.
Firefighters say the driver of the Jeep ran a red light, and struck the southbound bus.
Authorities say the driver and passenger of the Jeep were taken to Atlantic General Hospital, and a passenger on the bus was treated for injuries. The driver of the bus was reportedly unharmed.
Fire officials say charges are reportedly pending in this incident.