Fair goers participate in 'Dairy Show'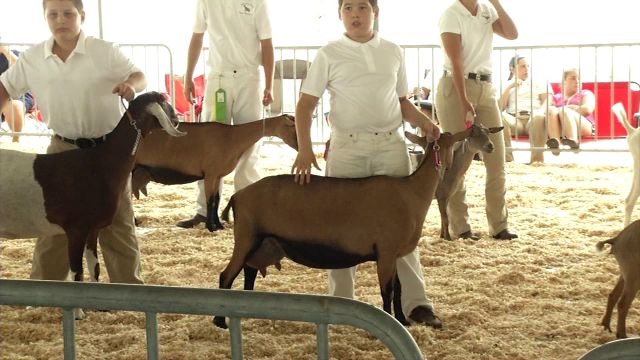 At the Delaware State fair there are many great animal exhibits, including the goat show! Russ Neal, superintendent of the goat department, says they host different shows all week long but today was conclusion, the dairy show.
Neal says the goats that are shown are anywhere from 0 to 3 months to 5 years old. 47 ABC spoke with Neal and he says, "We're judging them on their ability to produce milk just like we would any kind of dairy animal. We always have a very good turnout here at the goat show."
As far as the people showing the animals, they can be as young as 5 years old. The max age is 21. If you'd like to see the winner of today's contest you can check it out on the Delaware State Fairs website which is, delawarestatefair.com.