Delaware warns of fake cottonmouth snake signs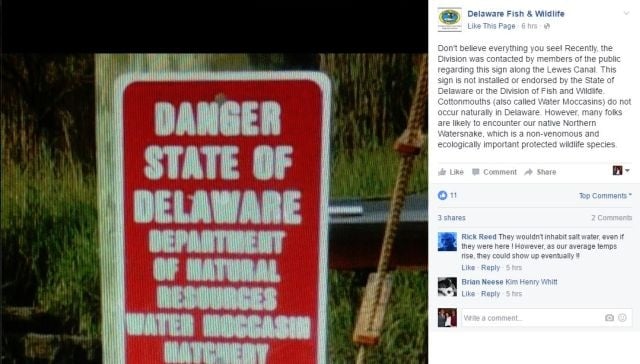 The Delaware division of fish and wildlife is warning residents about signs that warn about hatcheries of a venomous snake species because the division says the signs are inaccurate.
The signs read "Danger State of Delaware Department of Natural Resources Water Moccasin Hatchery."
The division of fish and wildlife says that water moccasins, also known as cotton mouths are not often found in Delaware and are not native to the area.
However they do say that many people are likely to encounter the native Northern Water Snake, a non-venomous and ecologically important protected wildlife species.