Delaware State Fair putting on final touches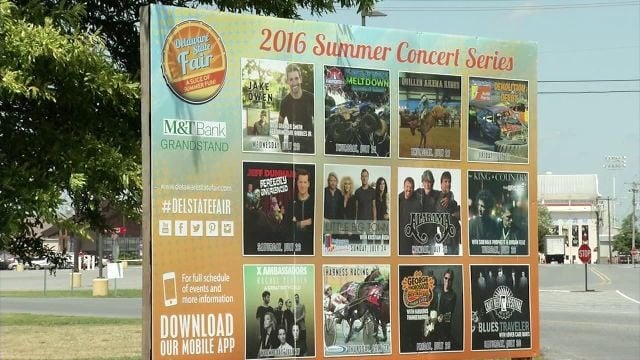 With exactly a week to go until the Delaware State Fair 47 ABC decided to check in to see how things were coming along.
Officials said most of the setup is actually done and food vendors will start arriving in the next few days.
As for what's new this year, the free entertainment tent has been moved to the farm machinery lot to help bring more attention to the agricultural area of the fair grounds.
Also, the Delaware State Fair has new 10 feet by 6 feet jumbotron that will be right near the food court to let people know all the attractions the fair has to offer.
Of course the fair's phone app will back, but the fair has also added a few other social media things as well.
"We've added snapchat this year and who knows we may have a pokemon pop up here or there at the Delaware state fair. Our understanding is there's been activity so we're expecting that excitement to continue here at the fair," said Danny Aguilar, assistant GM and director of marketing for the Delaware State Fair.
Officials also want to caution people that when purchasing tickets for their concerts make sure they are purchasing them from delaware state fair dot com.
They say a third party site called box office tix has been misleading some people to think that they are part of the fair's website.
Now while you're up there, make sure to stop by the exhibit hall where we'll be live broadcasting our evening news every night.