Clinton chooses Virginia Sen. Tim Kaine as running mate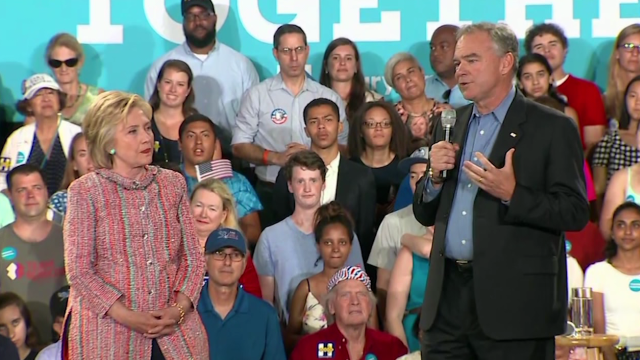 Hillary Clinton has officially selected Sen. Tim Kaine (D-Va.) to run alongside her in her bid for President.
On Friday evening, her official announcement came via a tweet:
@HillaryClinton "I'm thrilled to announce my running mate, @TimKaine, a man who's devoted his life to fighting for others. -H"
Kaine has served as a U.S. Senator since 2013, and held the position of Governor of Virginia from 2006-2010.
Both Clinton and Kaine will seek official nomination from the Democratic Party next week at the Democratic National Convention in Philadelphia.