Carney officially in the race for governor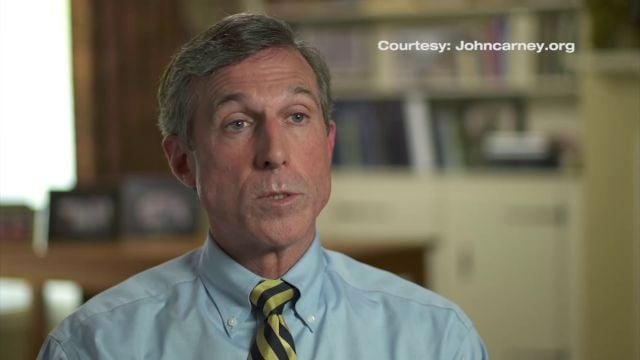 United States Congressman John Carney (D-Del.) officially filed Monday as a candidate for Delaware Governor.
The announcement came Monday morning via video.
In the video Carney explains why he is choosing to run, speaking about his love for the first state and what great place it is to live and raise a family.
The congressman also touches on things such as his vision to rebuild Delaware's economy saying that the economy will look much different in five or ten years from now.
"The economy more and more is going to be a startup economy and an innovation economy and our workers are going to have to be smarter, more educated, better skilled than ever before," Carney said.
As of now Carney is the only democratic candidate filed for governor.
On the republican side both State Senator Colin Bonini and former state trooper Lacey Lafferty have filed.
The deadline for officially entering the race is Tuesday.