Cambridge PD looking for man involved in a physical dispute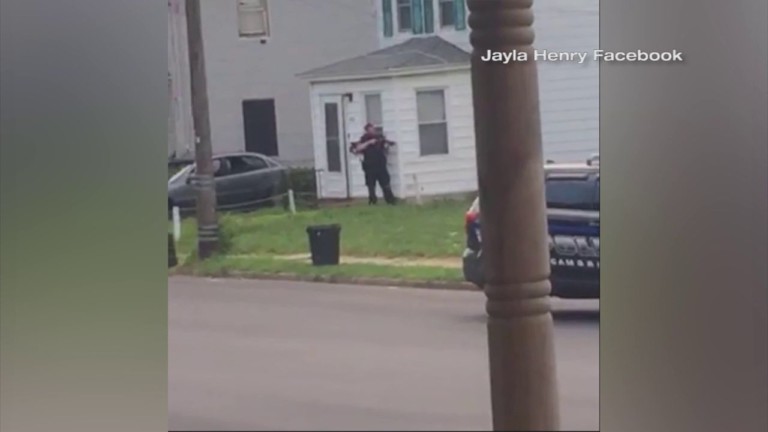 Cambridge police tell 47 ABC they are looking for a Cambridge man reportedly involved in a physical domestic dispute with a woman Friday morning.
Police say the incident happened on High Street, where officers reportedly found a female that was beaten and was then flown to Shock Trauma in Baltimore.
Authorities tell 47 ABC the victim and suspect both live there, but it is unclear what their relationship is.
Officials say when they arrived at the scene this morning the suspect was gone. However,  Cambridge Police say they returned around 4:00 PM because of reports of the suspect holding a long gun near the residence, but once again police did not find him.
"I noticed that a lot was going on. We had officers standing out with their guns and stuff and they were obviously looking for a suspect. They stayed out here for several hours. But they'll because  could not find him," says Virginia Henry, a witness.
Cambridge Police tell us the suspect is still at large and was last seen wearing tan shorts and no shirt. If anyone knows anymore they are asked to call Cambridge Police at (410) 228-3333.