Boat fight in Cambridge over the weekend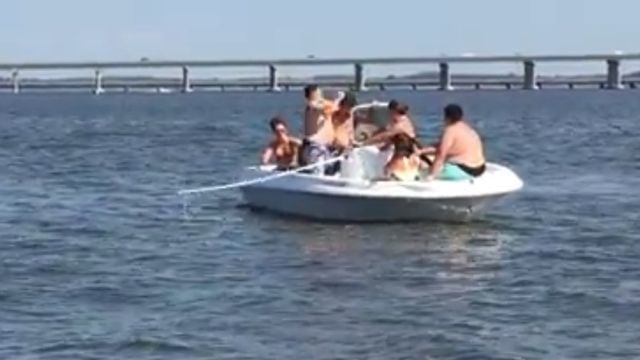 Authorities in Maryland say charges are pending for some boaters caught fighting on the water over the weekend.
A video was captured of the fight on the choptank river on saturday. 47 ABC reached out to Maryland Natural Resources Police, who tell us they don't know why the fight began, but they have identified the individuals on board. Their names will be released when they are officially charged.
Officials tell 47 ABC the group ultimately caused some 3-thousand dollars of damage to the boat, including a broken radio antennae and a bent propeller.
Police could not confirm if alcohol was involved, but said it's part of the ongoing investigation.
We are told the people who captured the fight on video were part of a safety team that was patrolling the course of a nearby sail boat race.
Officials say the group captured on the video was going through the course, that was clearly marked.
The group was also reportedly on a rented boat from the nearby Hyatt Regency. We reached out to their office, and they said they had no comment on the matter.