Wanted Harrington man arrested after reportedly trying to flee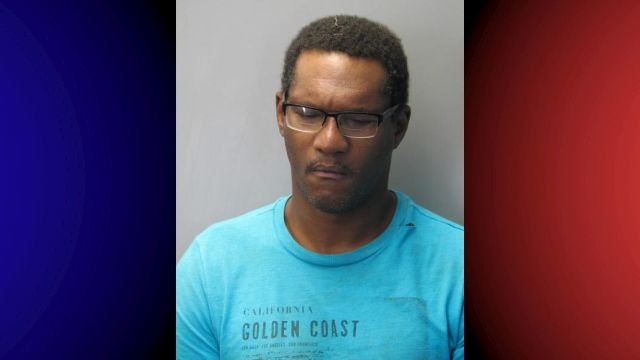 A Harrington man is facing charges, after he apparently tried to run from Police when they attempted to arrest him.
Harrington Police say on Sunday, Officers responded to a home on Mason Avenue, after a tip came in about the resident being wanted. Police say they confirmed that the man, 46-year-old Merlin Smith, had warrants out of the Harrington Police Department and Delaware State Police along with three capias.
Officers say once at the home, they knocked on the door, and then noticed Smith trying to escape out a first floor window. Police say they then tried to take Smith into custody, but he resisted, and was eventually arrested after a short struggle.
He was then taken to the Harrington Police Department, where he was with criminal contempt of a domestic violence protective order, Delaware State Police charged him with failure to register as a sex offender within three days of changing address. Smith's Capias included failure to appears out of Kent County Family Court and Kent County Court of Common Pleas.
He was later arraigned, and ordered to be held at the Sussex Correctional Institute on a $2,350 cash bond, and a $500 secured bond. Smith was also issued a Criminal Summons for resisting arrest.