UPDATE: Trooper in serious condition at collision with truck in Dorchester County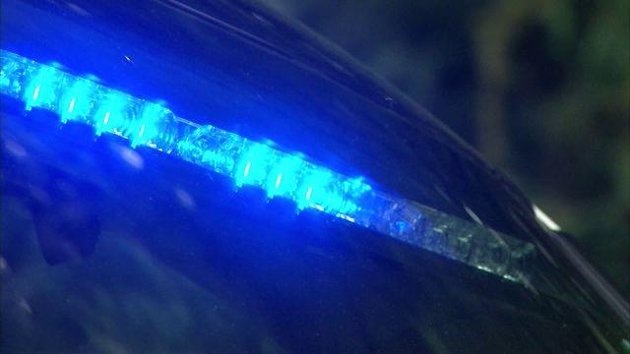 A Trooper has been hospitalized, after a head-on crash between a pick-up truck, and a police patrol car, in Dorchester County.
Maryland State Police say on Thursday, just before 8:30 AM, 49-year-old Master Trooper Clinton Weems, a Trooper with the Easton Barrack was on routine patrol in a marked patrol car on Route 392, near Railroad Road. According to the report, at the same time, a 2006 Ford F-450, pulling a trailer, was on Route 392, going in the opposite direction, when for reasons that are still under investigation, the F-450 crossed the centerline and hit the Trooper head-on.
After the crash, Investigators say Master Trooper Weems was trapped in his car, and had to be extricated by county fire and EMS personnel. He was then flown by Maryland State Police helicopter to the University of Maryland Shock Trauma Center, where is currently listed in stable condition, and undergoing treatment.
Police say the driver of the F-450, 19-year-old Tristen Blake, of Federalsburg, and his passenger, 41-year-old Jesus Sanchez, of Cambridge, were each treated at the scene, and released. Investigators say there is no indication at this time that alcohol was involved. No charges have been filed, but are pending, according to the report. Sanchez was also apparently found to be wanted on a warrant from Pennsylvania, and was arrested.
The investigation into the crash by the Maryland State Police Crash Team is reportedly continuing. Master Trooper Weems has been a member of the Maryland State Police for 19 years, according to MSP, and is assigned to road patrol duties at the Easton Barrack.
Personnel from the Hurlock Police Department and Dorchester County Sheriff's Office assisted at the scene, along with The Maryland State Police Commercial Vehicle Enforcement Division.