Strutters Silence Thunder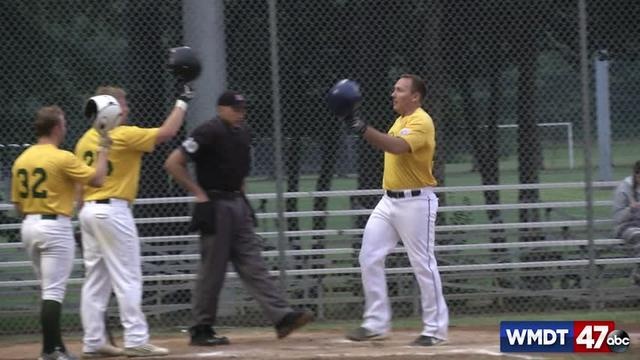 The Strutters continued their perfect start to the Eastern Shore Baseball League season Thursday night with a dominate 21-0 win over the Thunder. The Strutters built a big early lead, and road the strong pitching of Jaret Bennett to the win.
The Strutters would take an early lead after getting a RBI double from Brandon McCabe that plated former Salisbury University standout Jordan Gowe. Not long after that, Mike Turner would slap one to right field for a 2 RBI single as they would take a 4-0 lead into the 2nd. Former Colonel Richardson standout Bennett would get the start on the mound, and while he struggled a little with his control, was able to always get the big pitch he needed to get out of any damage. The lead continued to swell as the Strutters plated several more runs in the 2nd, highlighted by a solo home run to right by McCabe. The Thunder would do all they could and brought Dustin Reynolds in on relief and he was able to slow down the Strutters bats for a little bit. The bats though would eventually get going again, as Gowe and Justin Revel would both come up with RBI base knocks, while former Stephen Decatur standout Zach Adams swung the bat well all night for several hits himself.