Shorebirds Stretch Win Streak To Four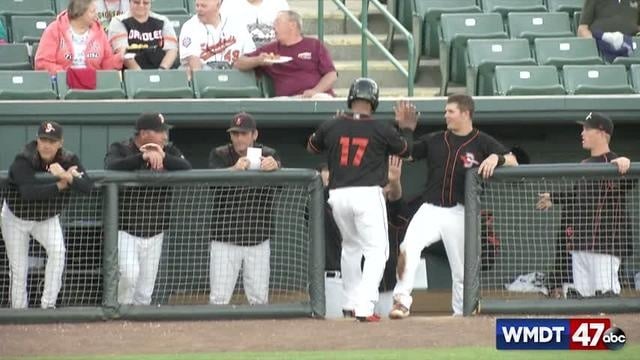 The Delmarva Shorebirds won their 4th straight ball game Tuesday night when they defeated Kannapolis 5-4. The win improves the Shorebirds to 37-26.
Delmarva would plate a run in the first to take an early lead before adding to it in the 4th. Austin Anderson would have a 2 RBI single to center to get it started, and then that was followed by a RBI fielders choice for Drew Turbin. The lead would stretch to 5-1 headed to the 9th before the Intimidators were able to plate 3 runs and get the tying run to second before the final out was recorded.