Shorebirds Drop Home Game to Lakewood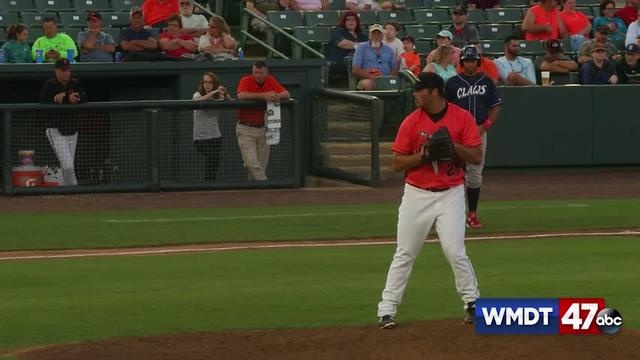 The Delmarva Shorebirds dropped game number two of a four game set to Lakewood on Friday 6-3. This comes after winning game number one Thursday. 
The Shorebirds were the first to strike in this one after Gerrion Grim doubled and scores Alex Murphy to make it a 1-0 game. But the Blue Claws were able to strike right back. The Blue Claws added a few in the 4th inning. Deivi Grullon doubled to right field scoring Jose Pujols. Than Carlos Duran hit a sac fly scoring Jan Harnandez, followed by Venn biter who reached on a throwing error and it scores Deivi Grullon. It was 3-1 after 4 innings. 
The Blue Claws added some more in the 5th inning. After Josh Tobias struck out, a passed ball by the Catcher allowed him to go to first and score Jiandido Tromp. Than Damek Tomscha hit a sac fly to center scoring Tobias. It was now a 5-1 game headed to the bottom of the 5th where the Shorebirds would finally respond. 
Yermin Mercedes sac fly to center would score Ryan Mountcastle, than a wild pitch would allow Natanael Delgado to score making it a 5-3 game. 
The Blue Claws added one more for insurance as Emmanuel Marrero singled on a grounder to center and Carlos Duran scores.