Remembering a fallen Blue Angel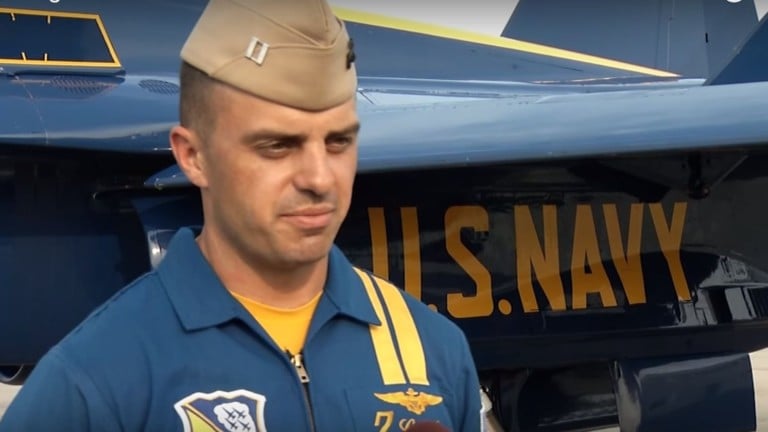 The world renowned and much beloved flight demonstration squadron, The United States Navy Blue Angels, lost one of their pilots Thursday in a tragic crash in Smyrna, Tennessee.
According to the U.S. Navy's website, the F/A-18 Hornet Jet crashed during the beginning stages of an afternoon practice at the Smyrna Airport. The name of the pilot is USMC Capt. Jeff Kuss. Captain Kuss died from injuries sustained during the crash.
The Blue Angels were practicing for The Great Tennessee Air Show on Saturday and Sunday. The Blue Angels confirmed they will not be participating in the air show this weekend.
The Navy will be conducting the crash investigation.
Capt. Kuss has ties to the Delmarva Peninsula because he flew three lucky folks, from the area, in his jet last year, leading up to the Ocean City Air Show. He also narrated the Blue Angels performance at the air show. It was the first time the U.S. Navy Blue Angels performed on the Delmarva Peninsula.
47 ABC's Emily Lampa was one the folks who flew with Captain Kuss. The flight was about an hour long, and much of the video never made it to air, last year. The video above are excerpts from some of those 2015 interviews with Capt. Kuss.