New law looks to monitor prescription drug use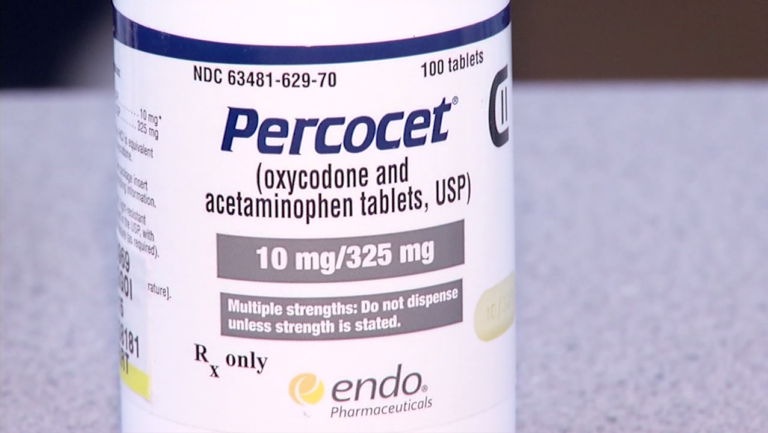 Dr. Michael Finegan is the director of Peninsula Addiction Services and he's ready for House Bill 437 to take effect.
Dr. Finegan says, "We are losing too many Marylanders."
The legislation was passed in April and will be enacted in phases. By October first, medical practitioners authorized to prescribe controlled and dangerous substances must register with the Maryland Prescription Drug Monitoring Program, or PDMP.
It was authorized for use in Maryland in 2011, but up until now it's been voluntary. It's a computer based system allowing healthcare practitioners to look at the medications someone's been prescribed or received.
Dr. Finegan continues, "This allows providers to see an individual who may in fact be trying to obtain illicitly medication like OxyContins, Percocets."
Finegan believes there's real teeth in this legislation. Prescribers won't be able to renew their medical license if they don't register. By July 1st of 2018, PDMP will have to be used before prescribing any type of controlled or dangerous substance.
Maryland resident Stacy Robinson tells 47 ABC she has been waiting for something like this. She sees the affects of opioid addiction first hand as a school nurse and even in her personal life.
Stacy Robinson says, "I have friends and I have loved ones who have served you know time in rehab facilities and have gone through outpatient programs."
However, the bill isn't perfect. There is concern that if a patient is refused medication because of the data shown in the program that they may turn to easily accessible and cheap street drugs, like heroin.
Dr. Finegan says, "That is unfortunately what people are doing. But, this will place far less of these illicitly obtained medications on the street."
In other words, it's one step at a time. However, for people like Robinson who have people they love struggling with opioid abuse, this bill is just one more tool in the box.
Stacy Robinson says, "I think it's a step in the right direction. But yeah I mean we have to tackle it from all sides. This is just one piece in a really big puzzle that's still missing whole lot of parts."
We're told in the next couple of weeks official data will be released as it relates to the number of deaths in Maryland from opioid and heroin overdoses. According to experts like Dr. Finegan, the numbers are increasing.
Dr. Finegan also wanted to bring awareness to the "good Samaritan law" in Maryland. Under the law, anyone can report an overdose and that person will not face legal repercussions.