Local woman finds body floating in Wicomico River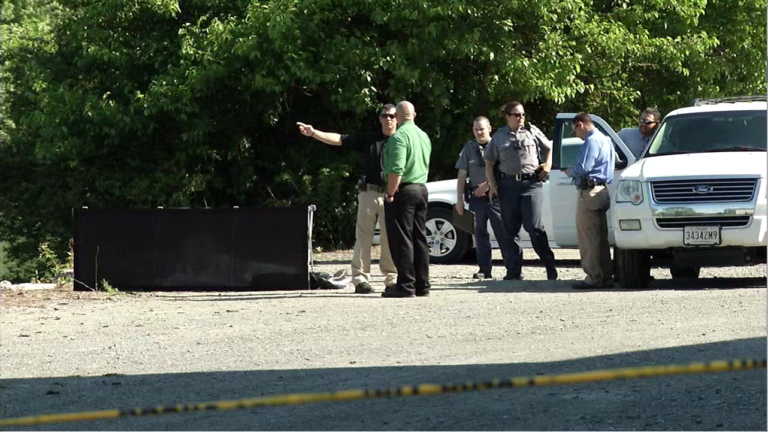 A gruesome discovery was made on Monday morning in Salisbury. It was the dead body of 43-year-old Thomas Richard Hitchens Junior.
His remains were found floating in the Wicomico River Monday morning by Laura McCarthy. She's the office manager at the RC Holloway Company, an auto parts distributor that butts up against the river off of Mill Street. She says when she got out her car to head into work she stopped by the water to check on the geese.
McCarthy says, "There were several lined up against the river, so as I was looking at them I noticed something in the river that didn't look right." 
When McCarthy got closer, she realized there was a person face-down in the water.
McCarthy continues, "When I walked up and noticed it looked like a shirt, and then I could see the bottom of tennis shoes."
McCarthy ran inside and told the owner of RC Holloway. His son called the police.
We're told the last time anyone was around the building was early Saturday afternoon when the shop closed for the weekend. There's telling when the body got there. Detectives are trying to figure out how Hitchens got in the water.
McCarthy goes on, "It might of been there a little bit."  
Police didn't find any signs of trauma on Hitchens. However, the incident was pretty traumatic for McCarthy. Apparently nothing like this has ever happened before.
She replies, "Nothing like that around here. Of course I hear the news reports so I know things happen."
Hitchens' body has been transported to the Office of the Chief Medical Examiner in Baltimore for an autopsy to determine how he died.
According to police, they haven't found anything suspicious surrounding Hitchens' death. They say Hitchens was wearing black jeans, a short sleeve blue and black button up shirt, and a black orthopedic medical boot on his right foot when he was found.
If anyone saw him in the area of the Wicomico River South of Salisbury Parkway or the Market Street Inn area between Saturday and Monday morning, call the Salisbury Police Criminal Investigation Division at 410-548-3113.