Inuagural craft beer fest excepted to bring hundreds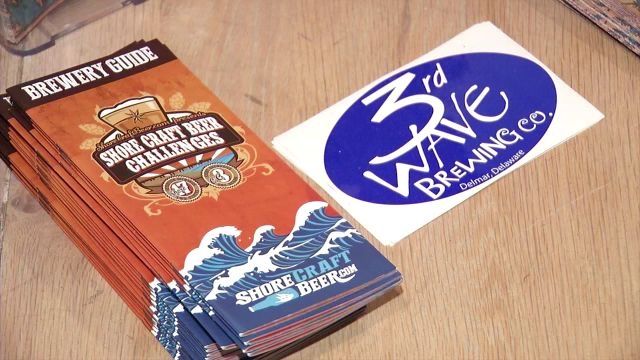 The inaugural Salisbury Shore Craft Beer Fest kicking off Saturday is expected to draw hundreds of craft beer-lovers.
The festival includes 12 breweries and about 30 different beers to sample. It's being held from 12:30 to 4:30 right behind Headquarters Live and the Wicomico County Public Library.
StateVentures, which is the publisher of a number of websites, has partnered with the city of Salisbury for this event.
Ann McGinnis Hillyer, CEO of StateVentures, says they would love at 600 craft beer drinkers at Saturday's event but they are hoping for 1,000. She says there are currently over 21 craft breweries on the Eastern Shore.
"Our beer is world class and we have world class beauty, so we want to be the hippest and hottest craft beer destination for the entire shore and that runs from Dover all the way down in Virginia," says McGinnis Hillyer. "We have fantastic beer, and we want the world to know it."
We're told the event is both pet and kid friendly.
Early general admission tickets cost 25 dollars if you purchase them online before 5 a.m. Saturday. It would be 35 dollars at the door.