Greenwood man accused of assaulting Milford man in his apartment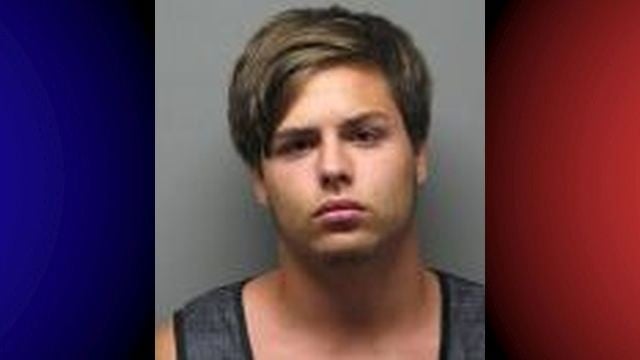 A Greenwood man is facing charges, after Police in Milford say he assaulted and robbed a man, who was apparently just trying to be hospitable.
Milford Police say on June 19 around 3:30 AM, 18-year-old Daniel Elliot, knocked on the door of a 49-year-old's Brightway Commons Apartment. The resident reportedly let Elliot in, as he knew who he was, and the two started to talk, during which he turned his back to Elliot, while getting him a drink from the refrigerator.
Police say it was at this time that Elliot hit the victim in the back of the head with a metal cane, and then started punching the victim. According to the report, Elliot then let an unknown man into the apartment, who, with help from Elliot, stole property from the victim, and fled.
Police say the victim was taken to Milford Bayhealth Hospital where he was treated for injuries to his head and torso, and later released.
On June 20, Police say they were able to arrest Elliot, and charge him with robbery first degree, possession of a deadly weapon during the commission of a felony, conspiracy second degree, and assault third degree. Elliot was arraigned, and turned over to the Sussex Correctional Institute on a $21,500 secured bond.