Five families displaced after apartment building fire in Cheswold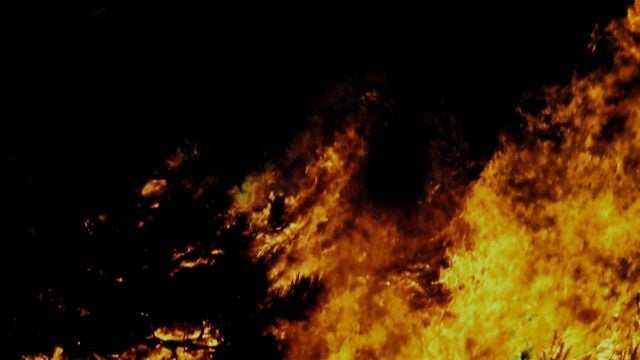 More than a dozen people were reportedly displaced, after a fire in Cheswold on Wednesday.
The Delaware State Fire Marshal's Office says on June 8, a fire was reported around 3:40 AM, at a building on Commerce Street. Firefighters from the Cheswold Fire Company arrived on scene and reportedly found heavy fire and smoke coming from several second floor windows.
Officials say several neighboring fire companies were called in for assistance. The fire was apparently suppressed, and under control around 4:30 AM. According to the report, the structure has several second floor bedrooms, that served as apartments, that were occupied at the time of the fire, but all occupants were able to get out.
Officials say a 53-year-old woman was taken to Kent General Hospital, and later transported to Chester Crozer Burn Center in Pennsylvania, for smoke inhalation.
The Fire Marshal's Office says she is listed in critical condition. Deputy State Fire Marshals say they are continuing to investigation the origin, and cause of the fire. Damages are reportedly estimated at $50,000.
The American Red Cross of Delmarva says they responded to help the displaced occupants. They reportedly assisted five families, with 16 people total, by meeting with them and assessing their emergency needs including food, clothing, and lodging. Trained caseworkers will apparently follow up with the families over the next few days and weeks, to help them create and execute a recovery plan, and to help with other needs that may come up.