Elected officials react to Orlando shooting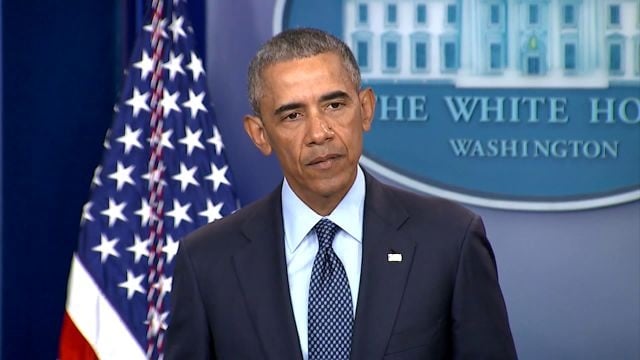 Following the deadliest mass shooting in US history, public officials offered their thoughts Sunday. The shooting in Orlando, Fla. at Pulse nightclub killing 50 and injuring an addition 53 people.
The shooter, 29-year-old Omar Mateen was interviewed by the FBI in 2013 and 2014, but was found not be a threat.
President Barak Obama addressed the nation in the afternoon, saying in part that "this massacre is a further reminder of how easy it is for someone to get their hands on a weapon that lets them shoot people in a school, or in a house of worship, a movie theater, or in a nightclub."
Maryland Gov. Larry Hogan called the shooting 'senseless' and 'tragic'.
Meanwhile, Del. Gov. Jack Markell said that his thoughts and prayers will be the those in the LGBT community that mourned.
As for Delaware Sen. Tom Carper, who is the top democrat on the senate's homeland security and governmental affairs committee, he referred to the attack as a horrific reminder.
"This horrific attack reminds us that we must remain vigilant here at home against threats of terrorism. It is critical that federal, state and local law enforcement officials work together to get to the bottom of this attack," Carper said.
Gov. Hogan ordered flags be flown at half-staff in light of the events.