Worcester Co. organization aims to fight against opiate addiction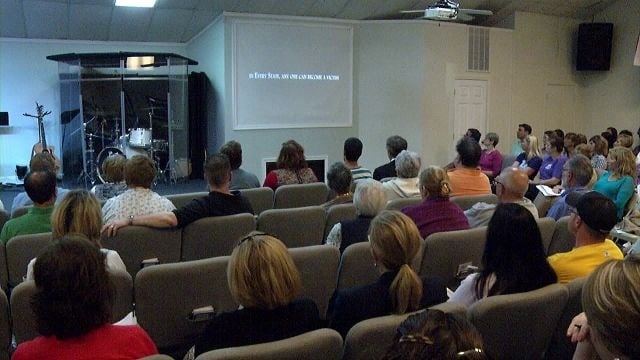 Drug addiction: it's a problem nationwide and Delmarva appears to not be an exception; however, a local group is trying to curb that.
They're called the Worcester County Warriors Against Opiate Addiction.
Heidi McNeeley is a member of what the organization calls their steering committee, which is in charge of getting the group to reach their specific goals. McNeeley tells 47ABC while they would like to see drugs off the streets, it's not an overnight process.
"This committee is to help the families that dealing with the drugs on the streets. How to educate the kids who are going to be out there…surrounded by drugs on the street," she explains.
At their first meeting in April, about 50 people showed up. Their second meeting brought a packed house.
McNeeley says this was an initial step toward collaborating with city, county and state officials.
According to Worcester County State's Attorney Beau Oglesby, there have been at least 43 drug overdoses in the county in the past 17 months. 13 resulted in death.
"That's only a partial picture, because those are only reported overdoses…reported fatal overdoses and those are only the ones that the Criminal Enforcement team responded to, so there are multiple law enforcement agencies…specifically Ocean City Police Department which haven't even included those statistics," Oglesby explains.
McNeeley says the organization plans on separating into subcommittees, which will focus on specific areas: education, support, awareness, and navigation.
While this is not a faith-led group, McNeeley says the "support" subcommittee could include spirituality and ministry resources.
Oglesby says the group's efforts are a step forward.
"As this addiction touches more people and their personal lives, that's going to inspire change," He says. "Nothing inspires change more than it touching you directly."
McNeeley says the organization is committed to helping people who may be going through addiction see change is possible.
She tells 47ABC, her message to people going through recovery and their loved ones is simple and direct: "You're not alone. You are absolutely not alone."
The organization's next meeting is June 21 at the OC Worship Center; however, it is likely that they will hold small group meetings before that.
For more information, click here.