UPDATE: Emergency crews on scene of fatal crash in Ocean City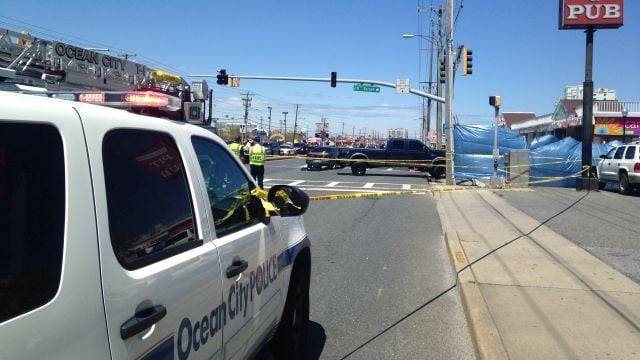 Ocean City Police say they are on the scene of a fatal car crash, near 28th Street in Ocean City. The crash is reportedly in front of the Candy Kitchen store on Coastal Highway, and apparently involved a motorcycle and a pick-up truck.
According to report, just after 12:05 PM, Authorities tried to pull over the motorcycle, for a traffic violation, when the driver fled at a high rate of speed, in the area of 28th Street and Philadelphia Avenue. The Officer reportedly did not pursue, and lost sight of the vehicle.
Police say, moments later, the motorcycle crashed into a Ford F-350 pickup truck. The driver of the motorcycle, who has not been identified, was reportedly deceased upon arrival of first responders at the scene. We're told the driver of the pickup was not injured in the crash.
The investigation is on-going at this time. Police say traffic in that area is being rerouted, but will be impacted. They are asking that drivers expect delays, and use alternate routes until further notice.
We'll have more information as it becomes available. Stay tuned to 47ABC and 47ABC.com for the latest.