Two arrested on drug charges in Dover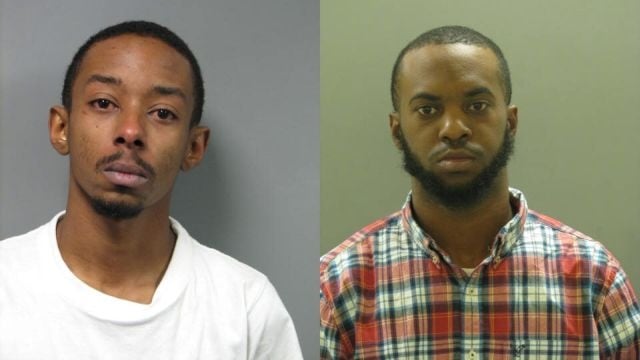 Two Dover men have been charged, after Police say they were found with drugs and weapons on them.
Dover Police say on Tuesday afternoon, just before 2:20 PM, Officers from the Street Crimes Unit and Delaware Probation and Parole spoke with 23-year-old Dexter Brown on South Kirkwood at Division Street. During that, Police say Brown was found to have 5 grams of marijuana, packaged for resale. There was also apparently a 9mm handgun in plain view, inside of a blue vehicle belonging to Brown, along with a bottle of prescription medication.
Police say they also spoke with 25-year-old Willie Thompson, who was with Brown. Thompson had 49 grams of marijuana on him, according to Police. Both were taken into custody.
Brown was charged with possession with intent to deliver promethazine, possession with intent to deliver marijuana, possession of a controlled substance, possession of drug paraphernalia, possession of firearm by person prohibited, and possession of firearm during commission of felony. Bond information was not immediately available.
Thompson was released after being charged with one count of possession of marijuana.