Truck stolen in Georgetown recovered in Rehoboth waterway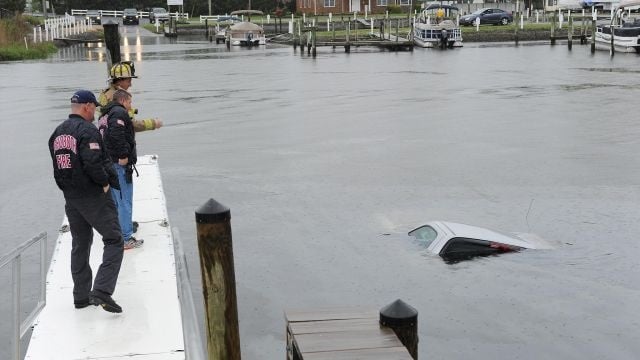 Troopers are investigating how a reported stolen vehicle from Georgetown, ended up in the water in Rehoboth, on Sunday morning.
Delaware State Police say the 2003 Ford pick-up truck was reported stolen by a 25-year-old man, out of Georgetown, on Sunday morning. The truck had apparently been taken from the man's Avalon Road home. He was apparently alerted to the theft around 6:30 AM, after his mother woke up, and noticed that the truck was missing.
Police say the truck was found around 10:15 AM, submerged n the water, off the Love Creek boat ramp. The Rehoboth Beach Volunteer Fire Company was dispatched to the vehicle in the water, off of John J. Williams Highway.
The Fire Company says when they arrived on scene, they found the roof and antenna of the pickup truck were visible, about twenty feet into the creek from the boat ramp. No one was in the vehicle, according to the RBVFC. Rehoboth Firefighters and EMS personnel say they stayed on scene, until Coastal Towing removed the truck from the waterway.
Delaware State Police say they currently don't have any suspects in the case. They are asking anyone with information about this incident to contact Crime Stoppers at 1-800-TIP-3333.