SUV hits woman in Milford garage, Police searching for suspect and vehicle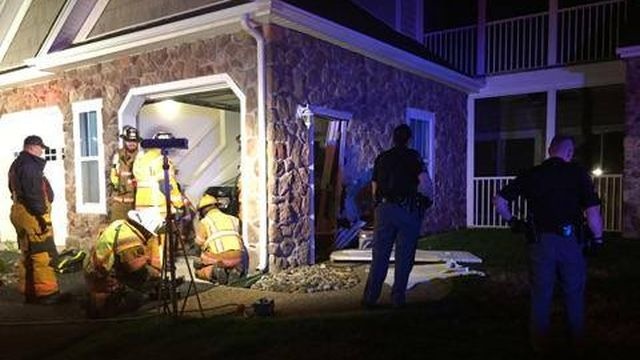 Police in Milford are asking for help from the public, after a woman was apparently hit by a car inside of her garage.
The Milford Police Department says around 1:40 AM on Thursday, Officers with their Patrol Division, along with the Carlisle Fire Company, responded to North Sagamore Drive in Hearthstone Manor, for reports of a motor vehicle collision involving a pedestrian.
Once on scene, Police say they found that an older model dark in color sport utility vehicle, with a possible partial Delaware license plate of PC 198, drove off the road, and hit the garage of the home. According to the report, a 66-year-old woman was inside the garage at the time, and the SUV pushed the wall of the home, onto her.
The Carlisle Fire Company rushed the woman to Bayhealth in Milford where she was admitted for serious, but non life threatening injuries. Investigators describe the operator of the vehicle as having shoulder length brown wavy hair and is possibly female.
Milford Police say they are continuing to investigate the incident. They are asking anyone who may have information to contact 302-422-8081 or Crime Stoppers at 1-800-TIP-3333. Tips can also be submitted through Twitter at @MilfordPoliceDE, their Facebook page, or Tip Line at 302-422-1121.