Snow Hill student awarded agricultural scholarship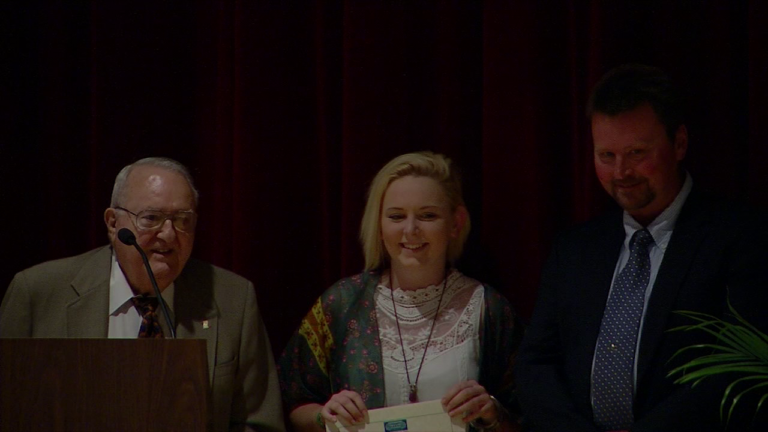 Kelsey Bassett, a senior at Snow Hill high school was awarded the Willam B. Blank scholarship on Thursday.  The standout student received the $6,000 scholarship ($1,500 over 4 years) in the name of William Blank.  A farmer who passed away just last year 10 days after his 89th birthday.  Mike Priola, who is the chairman of the Blank scholarship committee tells 47ABC Blank was a pioneer in farming.  A native of Delmarva, Blank always wanted to give back, especially to the lower three counties, where he was from. The scholarship is given annually to two outstanding students from the lower three counties.
Priola sang Bassett's praises, saying her application for the agricultural scholarship blew him away.  "She was mentioned several times for several different awards for her time at snow hill high school, and she's been an outstanding goal setter, because she wanted to excel here at high school so she can go on to her college career." Priola tells 47ABC.  Bassett will be attending Salisbury University in the fall.