Seaford teen charged after allegedly fleeing from Troopers in stolen car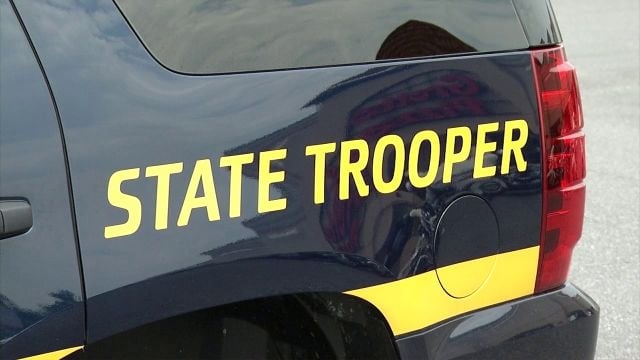 A Seaford teenager is facing serious charges, after Police say he fled from Troopers, and crashed into two vehicles in an intersection, all in a stolen car.
Delaware State Police say around 2:30 PM on Wednesday, Troopers on patrol on Coverdale Road, noticed a 2003 BMW 525 speeding, and attempted to stop it. Police say the vehicle then accelerated, and turned right onto Hasting Farms Road, before blowing a stop sign at Old Furnace Road, with the state troopers actively pursuing.
The BMW then reportedly turned westbound on Middleford Road, where it came to a stop outside of the Middleford Deli. At this point, Police say Troopers got out of their patrol car, and walked towards the BMW, which then sped away towards Sussex Highway – Route 13, so the Troopers jumped back into their car, and followed.
According to the report, the suspect vehicle started to pass westbound traffic, that was stopped for a red light, on right shoulder, and made its way into the intersection, where it collided with the back of a northbound 2016 Nissan Sentra being operated by a 23-year-old female from Belmont, New Hampshire. Police say the Nissan then hit the back of a 2010 Dodge Ram pickup truck being operated by a 53-year-old female from Goldsboro, Maryland. Both the Nissan and the Dodge were able to stop after the collision.
Troopers were apparently able to take the driver of the BMW, a 15-year-old Seaford boy, into custody, without further incident, after the BMW was disabled in the collision. During a search of the teen, Police say they found 73 bags of heroin weighing 1.095 grams, 1.26 grams of marijuana, and over $570 in suspected drug proceeds. The BMW had reportedly been stolen from a home in Dove Estates, in Seaford earlier Wednesday.
After his arrest, the teen was charged with possession with intent to deliver heroin, possession of heroin, theft of a motor vehicle, disregarding a police officer's signal, possession of marijuana, possession of drug paraphernalia, resisting arrest, four counts of reckless endangering, criminal mischief, and various other traffic related offenses. He is now being held at the Stevenson House Detention Center in Milford on $21,700 secured bond.
Police say the operators of the two other vehicles each had a passenger in their vehicles, all which were uninjured in the crash.