Robbery suspect sought in Seaford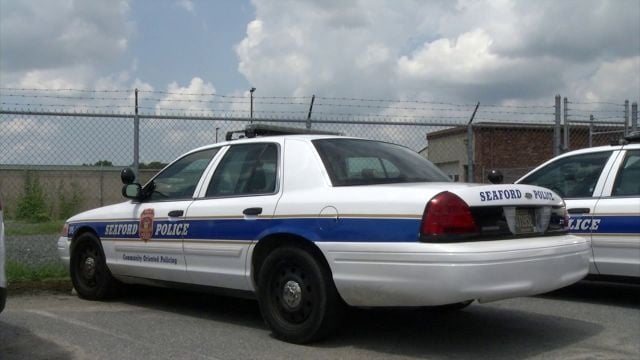 Police in Seaford say they are looking for a suspect, who robbed an elderly woman, in her driveway, on Mother's Day.
Seaford Police say around 6:00 PM on Sunday, Officers responded to Crossgate Drive for reports of a robbery. Once on scene, Officers say they learned that an 82-year-old woman was getting out of her vehicle, when the suspect walked up to her, and knocked her to the ground. According to the report, the suspect then stole the woman's purse, before running from the area.
Officers say the Delaware State Police K-9 unit responded, and located the victim's purse, and a black and camo sweatshirt, but not the suspect. The victim was rushed to Nanticoke Hospital for examination, and later released. The suspect is described by Police as a male, aged between 13 and 20-year-old, standing between 5′ 10″ and 6′ tall, weighing around 175 pounds, last seen wearing jeans and a black and gray camo sweatshirt.
The Seaford Police Criminal Investigations Division has assumed the investigation, and says that are continuing to investigate the incident.
Investigators are asking anyone with information about this crime to contact 302-629-6644, or Delaware Crime Stoppers at 1-800-TIP-3333. Tips can also be sent through the Tip Submit website. Delaware Crime Stoppers is offering a reward for information leading to the arrest and conviction of those involved.