Millsboro's Legion Road closed to public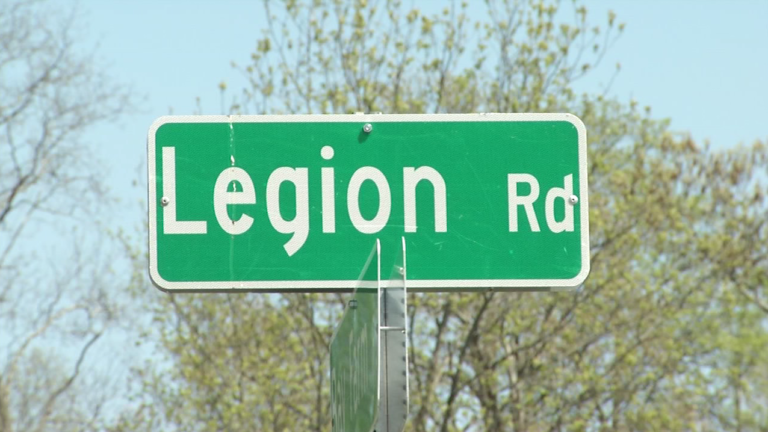 There are old shingles and trash on the side of Legion Road in Millsboro right now. It was cleaned up a few weeks ago.
Kevin Dennis, who's lived on the street for thirty years, says it's often an eyesore packing much more garbage.
Dennis goes on, "It's been bad all along, before it was private, now through when it's private, it's still bad."
Dennis says people had been using the road, that's been privately owned for the last ten years, as a landfill.
Dennis continues, "I think they must be doing it at night. A lot of times I'll be out here and I'll be looking down there trying to catch them. I'll take their tag number and turn it in."
Frustrated with not being able to catch them, Dennis and his neighbors caught up with Delaware State Representative Ruth Briggs King about it.
Rep. Briggs King says, "The property owners said we just want to go ahead and close it. They're going to be building a new community. That road will no longer be there. It will probably be torn up in another way."
That is good and bad news for Dennis and his neighbors.
Rep. Briggs King continues, "When it's closed for public use, it means you would be trespassing on private property if you were to cut through."
That means no one will drive through with trash. However, no one will be able to drive through at all, except construction vehicles. 
Dennis says, "You have buses coming down here picking kids up that live down here on this road. That's going to be hard for them. They can't only go but so far. They're going to back into that lady's yard, my neighbor's, to go back out. That's going to be kind of hard on them." 
There's also heavy traffic on John J. Williams highway so people use Legion Road as a short cut. Briggs King admits this is an issue in her district and is actively working on congestion and safety plans.
However, she says for neighbors in the meantime, "They might have to learn to live with it."
To continue Millsboro's beautification efforts, Rep. Briggs King is sponsoring a community clean-up on Saturday at the American Legion Post 28 from 9 a.m. to 2 p.m.