Man dangling from Bay Bridge rescued, traffic halted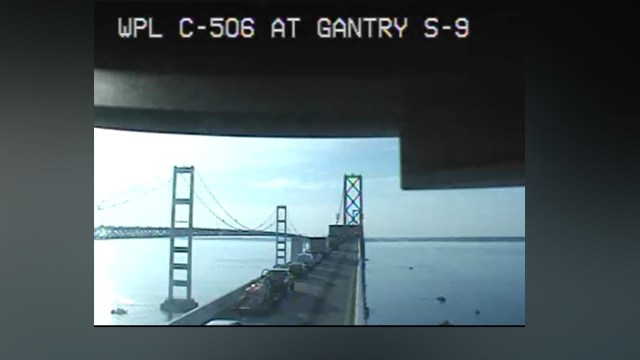 ABC affiliate WJLA out of Washington, D.C. reports a man dangling from the Bay Bridge early Thursday morning, has been rescued.
WJLA's John Gonzalez says the incident began when a motorist noticed an unoccupied vehicle along the east-bound span of the bridge.
Photos of the incident were captured by a nearby chopper, you can see the man hugging the firefighter who came to his rescue.
According to the Associated Press, Maryland Transportation Authority officials would not comment on why the bridge was closed when asked Thursday morning, however they do report that the traffic began with an incident around 6:30 AM, and traffic began moving by 7:45 AM.
No word on the man's condition as of now. 47 ABC has blurred the man's face in the captured photos, in protection of his identity.